Mountain biking
Oberstdorf is a paradise for mountain bike lovers.
In the scenic Allgäu Mountains everyone will find their paths and routes. Oberstdorf provides an excellent starting point for mountain biking.
You can travel along wild mountain streams or among green mountain forests up to the Trans-Alp-stage over the Schrofenpass. You will have to carry your bike on your shoulder at a dizzy height over steel ladders and narrow rocky paths, but it is well worth the trip because you can find everything in this beautiful countryside. Mountain bikes can be rented at several places in Oberstdorf
For mountain bike tour options Mountainbike - on our German website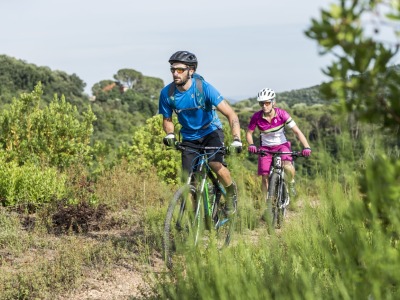 Die Berge auf dem Mountainbike erleben. Kein Problem mit dem richtigen Bike!
Nebelhornstraße 67e
Tel. 08322 989 601
Von Mai bis Oktober am Bahnhofsplatz
Bahnhofsplatz 1 a
Tel. 08322 952 90