Valley deep, mountain high
Do you feel a tingling in your toes when you look at these pictures? Then give your feet free reign! Our mountaineering schools offer you the finest tours. Under the guidance of experienced mountain guides, we will get you safely to famous viewpoints and secluded hiking trails.
Germany's southernmost village, themed "Oberstdorf – the hiking village. Mountain top in the south!", shows its extraordinary position as hiking destination. Not only is Oberstdorf one of the largest and most attractive Bavarian communities but it also offers a great variety of touristic facilities and 230 square kilometres of mountains. Oberstdorf lies within a valley, 815 m above sea level in the middle of the Alps in the Allgäu. It is surrounded by mountains which are up to 2,600 m high, and the three different altitudes make Oberstdorf specifically attractive.
A total of 200 km of hiking trails offer a diversified alpine landscape with routes and tours of every difficulty: Promenades, which lead for example to one of Oberstdorf's seven valleys, offer an incomparable panoramic view over the mountains. Hikes on different altitudes where tourists are able to get closer to the 400 summits around Oberstdorf or get even up to one. Alpine athletes will also find a particular challenge on a via ferrata.
The hiking possibilities offer unique experiences, for example with its walks around the lake "Freibergsee" and along the rivers "Trettach" and "Stillach" or with the walk through the "Breitachklamm", the deepest canyon in Middle Europe. On one of the theme walks guests will learn about herbs, flowers or mountain cheese production. Hikers enjoy an incomparable panoramic view of 400 summits when they are on the mountain "Nebelhorn". The "Fellhorn" is Germany's most beautiful mountain regarding flowers. On the beginning of July, when summer starts and alpine roses are in flower, the whole mountain turns red.
Feel like taking a short trip somewhere? Then how about taking your bike to the Rohrmoos valley.
In a flash you are at the highest peaks of the Alps! The Oberstdorf lifts Fellhornbahn, Nebelhornbahn and Söllereckbahn bring you to the top e…
Oberstdorf is not only for extreme bikers, Oberstdorf is an ideal destination for the Allgäu region for everyone who enjoys cycling.
Those who take on the 200 km walking network all around Oberstdorf, leave behind their stress, hectic pace and everyday life. Together with th…
Oberstdorf is a paradise for mountain bike lovers. In the scenic Allgäu Mountains everyone will find their paths and routes. Oberstdorf provid…
Deep in the south – and really high up! Mountain-climbing and climbing in high alpine environments. From leisurely alpine mountain tours, to h…
In the spring, you can roam through dandelion meadows, in summer Germany's highest Nordic walking distance to explore the Nebelhorn, in the fa…
Whether by horsedrawn carriage, by bike or on foot: the way to the Oy valley is straightforward to find and is always worthwhile.
Alpinschule Oberstdorf
Andreas Tauser
Im Oberen Winkel 12a
87561 Oberstdorf

Tel. 08322 940 750
Fax 08322 940 75 29

Alpinschule Oberstdorf
Der Bergreise - Partner
Alpinschule Oberstdorf
Erleben Sie mit uns traumhafte Bergtouren im Allgäu- und gesamten Alpenraum.
Wie z. B. die Alpenüberquerung von Oberstdorf nach Meran, Steinbocktour durch die Allgäuer Alpen, den Friedensweg Sentiero della Pace in den Dolomiten; Kletter- u. Klettersteigkurse, Hochtouren, Skitouren, Schneeschuhtouren, spannende Team- u. Familienevents.
Bergschule Oberallgäu
Bernd Zehetleitner
Edelweißstraße 5
87545 Burgberg

Tel. 08321 4953
Fax 08321 819 56

Bergschule Oberallgäu
Immer auf der Höhe !
Bergschule Oberallgäu
Der Spezialist für ALPENÜBERQUERUNG OBERSTDORF - MERAN, Allgäuer Alpen Durchqurerung und Wanderporgramme im In- u. Ausland. Erste und älteste Bergschule in Oberstdorf.
Klettersteigführungen und Kletterkurse am Nebelhorn, Schneeschuhwandern und Skitouren. Katalog anfordern !! - Erlebnis - Live
Der Spezialist für Alpenüberquerungen auf dem E5 mit langjährigster Erfahrung.
Aktiv am Berg
Ecke und Steffi Frick
Enzenspergerweg 10
87561 Oberstdorf

Tel. 08322 6126
Fax 08322 606 26 95

Aktiv am Berg
Bergschule Oberstdorf
Aktiv am Berg
Lieber Bergfreund, auch dieses Jahr wollen wir wieder getreu unserem Motto 'Aktiv am Berg' unterwegs sein.
Intensive Erlebnisse garantieren Dir unsere Bergführer und unser ausgesuchtes Bergschul- Programm.
Ob bei leichten Wanderungen, lehrreichen Klettersteigführungen, anspruchsvollen Eis- und Klettertouren, genussvollen Skitouren, oder Tiefschneewochen - wir sind Dein kompetenter Partner.
Fernwanderweg E5 von Oberstdorf nach Meran, Allgäudurchquerung leicht oder spezial, Kletterkurse, Kletterführungen,
Tagestouren um Oberstdorf z.B. Höfat...
AMICAL alpin GmbH & co. KG
Walserstraße 5
87561 Oberstdorf

Tel. 08322 987 47 88
Fax 08322 987 47 87

AMICAL alpin
AMICAL alpin
Komplettanbieter von Alpintouren, Trekkingtouren und Expeditionen. Ob Allgäu, Antarktis, Südamerika, Afrika oder Asien – bei uns findet jeder das Passende.
Unsere Erfahrung aus über 20 Jahren Bergsteigen und der Einsatz von staatl. geprüften Bergführern macht uns zu Ihrem verlässlichen Partner.
OASE AlpinCenter e.K.
Thomas Dempfle
87561 Oberstdorf

Tel. 08322 800 09 80
Fax 08322 800 098 19

OASE AlpinCenter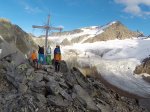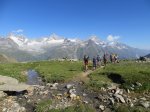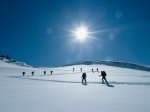 mountaineering school located in Oberstdorf.
OASE AlpinCenter
we'll turn your leisure time into an experience
Our aim is to offer our guests unforgettable experiences in the mountains. Choose your favourite route from our extensive selection. We offer in summer long distance trails, in particular the trans-alp route from Oberstdorf to Meran, as well as guided walks and alpine hikes, climbing tours, rope climbing weeks and training courses for the whole of the Alps. In the winter we offer guided snow-shoe hikes and ski tours or we accompany our guests ...
Rusch Stefan
Stefan Rusch
Nebelhornstraße 67
87561 Oberstdorf
Tel. 08322 406 18 98